Chateau Montelena Winery

Chateau Montelena has a colorful past, but it was the legendary Paris Tasting in 1976 that made this winery -- and the California wine industry -- famous.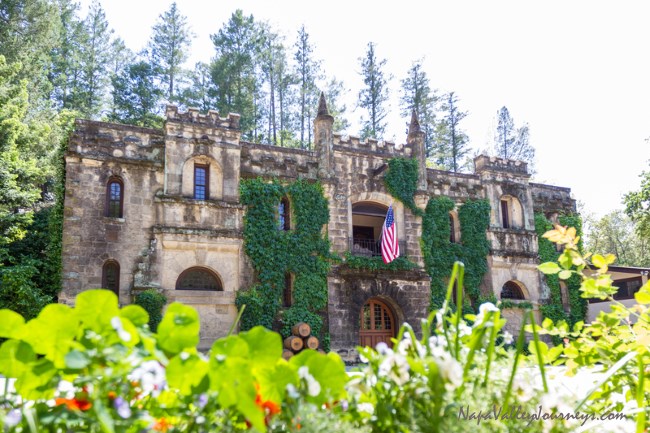 Explore Chateau Montelena and discover its fascinating history. Photo © Wollertz
French wine experts chose Montelena winery's 1973 Chardonnay in a blind taste test, beating out France's finest from Burgundy.
The unexpected selection stunned the wine world. The rest of the world learned about it in Time magazine's article, The Judgment of Paris. A Hollywood version of the event was depicted in the 2008 film Bottle Shock.

Vintners here humbly say that the wine itself was the hero, and a win for all Napa Valley wineries. They certainly raised the bar.
Whether you're a serious wine lover or a history buff, you'll want to put this magnificent winery on your tour list. You'll love the wines and love getting the insider's story that the movie doesn't reveal.
Montelena wines are still world-class. Best known for its aromatic and full-bodied Estate Cabernet Sauvignon, and fruity, delightful (my words) Chardonnay, this winery also produces superb Zinfandel and Sauvignon Blanc.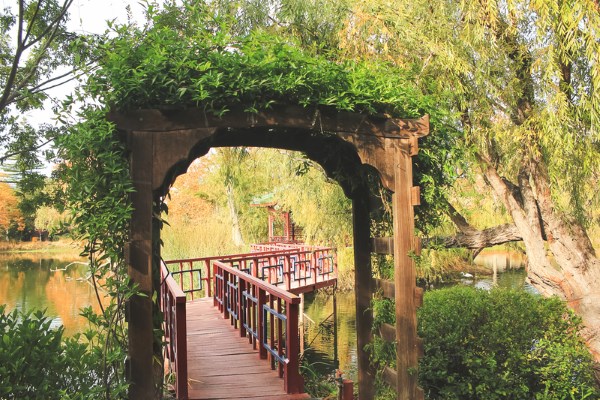 Bridge over Jade Lake at Chateau Montelena. Photo © David Tonelson
Built in 1888, this magnificent Chateau was intended as a barrel aging facility. Made of stone walls three to twelve feet thick, the Chateau kept the wine barrels an even cool temperature year-round. It was quite extravagant -- and forward-thinking -- for nineteenth-century Napa Valley, where most wineries were constructed of wood. Its design was also a rarity, looking like an English Gothic castle.
In 2013, the Chateau Montelena winery was placed on the National Register of Historic Places. This honor recognizes two legacies: From 1888-1920, Alfred Tubbs built and operated the winery; then, 1968-1976 when vintner Jim Barrett bought the property and rose to fame with its 1973 Chardonnay.
Today, this ivy-covered chateau is an exquisite gem to explore. Carved into the hillside of Mount St. Helena, the historic stone castle overlooks glistening Jade Lake, surrounded by gorgeous gardens and vineyards. It's truly a peaceful paradise you won't forget.

Chateau Montelena Wine Tours and Tastings
Reservations are now required for all tastings and tours of the magnificent chateau, its vineyards and cellars.
Step into the tasting room on the top floor of the chateau for a sampling of current release wines.

You have several tour/tasting options. The tours are in small groups -- and that's a good thing. You'll get more out of it from your knowledgeable guide, who'll share Montelena winery's rich history and show you around this beautiful estate.
True oenophiles will want the Montelena Estate Collection small group tour and tasting experience. You'll taste how Chardonnay made this winery famous, followed by four vintages of superb Montelena Estate Cabernet Sauvignon.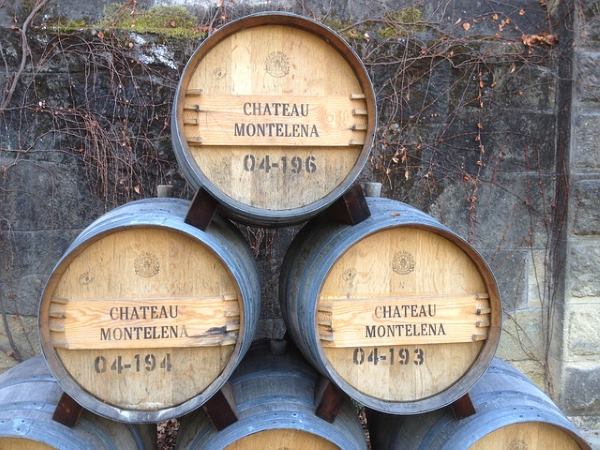 More Temptations from Chateau Montelena
Chateau Montelena occasionally hosts special events at the winery. Be sure to check their website for the latest happenings.
This is for Wine Club members only (what better reason to join?): Spring Shindig is a celebration featuring current release wines and a picnic-style lunch served with picturesque vineyard views. This special event is Saturday, April 15, 2023. Check the winery's website for details and to order tickets.
Wondering what to serve with your favorite Chateau Montelena wine? You'll find tasty recipes in the News section of the Montelena website. Try Grilled Lamb Chops and Estate Cab... Grilled Salmon with Winter Citrus Salad and Chardonnay... Blueberry BBQ Duck Sliders with Zinfandel. Is your mouth watering yet?
When and Where
1429 Tubbs Lane, Calistoga, California 94515 * 707-942-5105 * www.montelena.com
Open Thursday through Monday, 9:30am - 4pm. The winery is closed for many holidays and special events. Check the winery's website for the latest schedule and tasting options.
Make a reservation for all tastings and tours. It's easy to do on their website.