Sterling Winery in Napa Valley

Perched on a hillside, high above the town of Calistoga, the Sterling winery offers some of the most stunning views of the mountains and valley you'll find anywhere.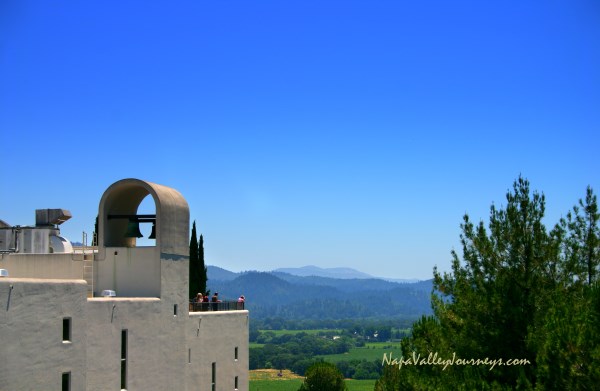 You'll hear the bells ring from the towers at the Sterling winery every 15 minutes.
Getting there is an adventure. You'll hop aboard an aerial tram to ascend to the Greek-style winery. On the way up, you'll marvel at breathtaking scenery.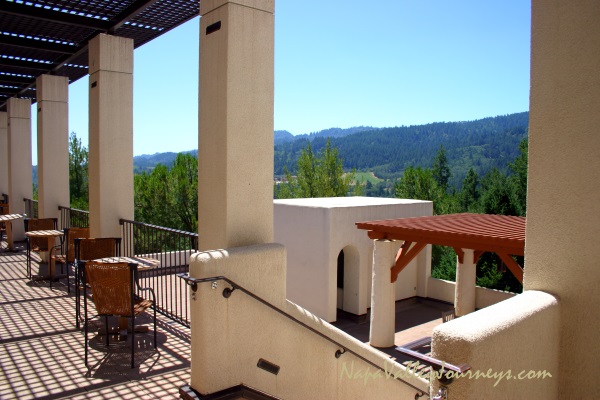 Sterling is a white, Greek-style villa, making a dramatic statement atop the hill.
Sterling Winery Tours
Visitor Tip: Plan on spending at least a couple hours here. Sterling is a popular place! Get here early in the day when lines are shortest.
Upon arrival, you'll be greeted with warm hospitality -- and a glass of wine to sip while you tour the winery. It's self-guided, allowing you to leisurely stroll through the winery at your own pace. Follow the pathways and you'll discover the heritage of Sterling, learn how the wines are made, and enjoy the art galleries.
Along the way, motion-activated flat-screens tell how this state-of-the-art facility produces its award-winning wines.

I believe there is no better way to take a winery tour than by savoring the wine as you overlook the vineyards and learn about the winemaking process, from grape to glass.
Sterling Wines
Sterling has several vineyards sprawled across Napa Valley, each offering its unique terroir ideal for the varietals planted there. That means there's something for every taste: Sauvignon Blanc, Chardonnay, Pinot Noir, Cabernet and more, plus a few select blends. Sterling Vineyards Reserve Merlot and Reserve Cabernet Sauvignon are among the finest offerings.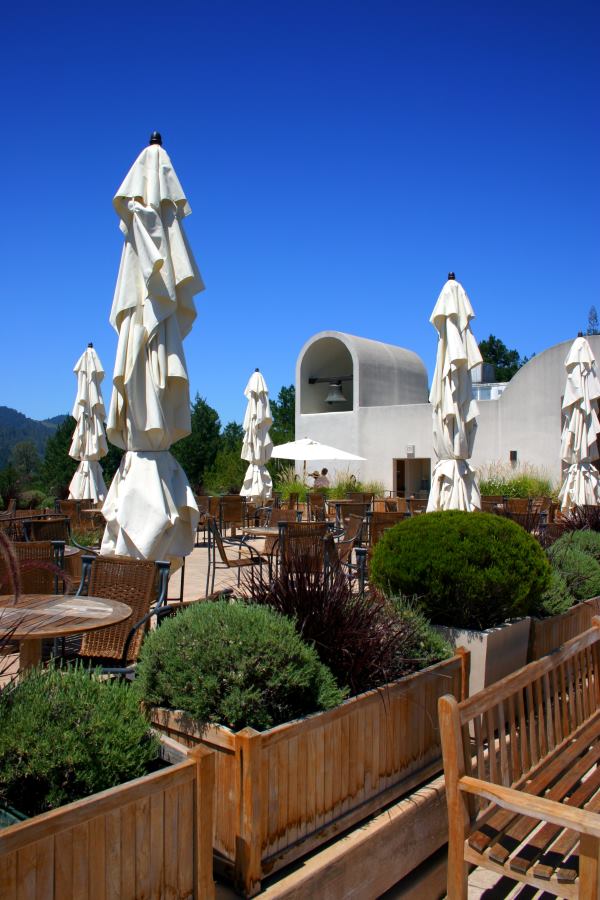 Wine tasting at Sterling Vineyards is a treat. It seems more leisurely here -- not hurried like you'll find at some wineries, where crowds of visitors are shuttled through tasting rooms on a schedule.
A few wine tasting options await you, from a flight of current releases to limited-releases to the "Platinum Experience" which includes an exquisite food-and-wine pairing.
You can relax on the terrace and enjoy fine wines, while taking in the gorgeous scenery. The panoramic views from the rooftop terrace are truly spectacular... among the best in the valley.
Check the Sterling Vineyards website for hours, fees and events. You'll also learn more about the history of this winery.