Napa Valley Weather

Napa Valley weather is similar to the Mediterranean, making it ideal for people as well as the grapes.

Average Temperatures in Napa Valley
Although Napa Valley claims a year-round average temperature of 70° F, you can expect seasonal fluctuations as well as dramatic swings throughout the day.
In summer, expect daytime highs to climb to 90° F, then cool off to around 50° F at night. Bring warm- and cool-weather clothes and dress in layers. Even if you visit in July, you'll be glad you grabbed a jacket if you're going out in the evening...or, if you reserved an early-morning tee time.
Winter in Napa Valley is cool, with temps sometimes dropping to the 30s at night. Rainy season begins in late December, lingering through March. It's a good idea to toss an umbrella in the car.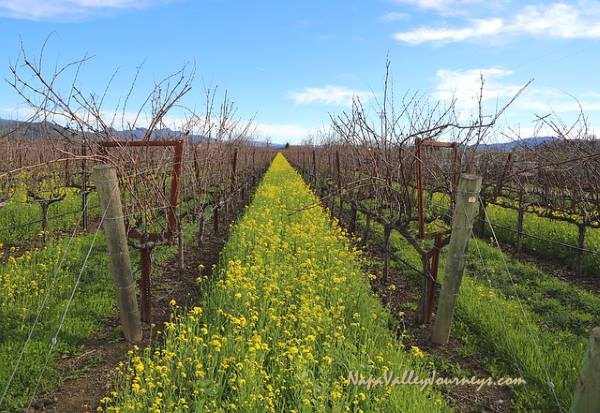 Mustard flowers bloom in the vineyards in late winter.